It was creepy, but was it any good? Well, find out what we thought below!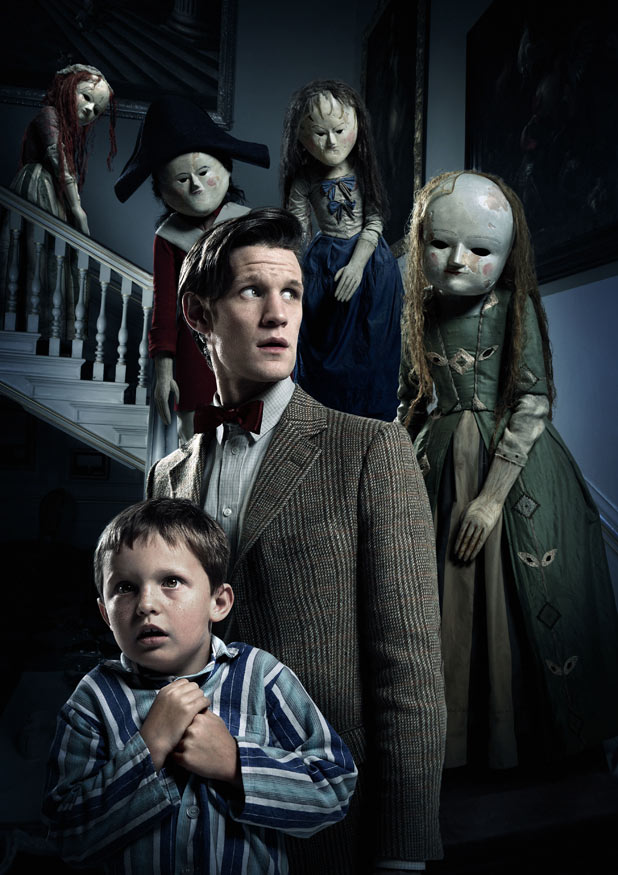 Since Moffat took the helm of
Doctor Who
, it has often been criticised for not being 'homey' enough; being starkly contrasted against the warmth of Russell T. Davies' stories. Fortunately,
Night Terrors
proved these critics wrong by doing just that. The inclusion of a local atmosphere where the audience can easily relate to the occupants of the flat was a clever decision on Moffat's and Gatiss' part, as it eased the story away from the multi-series arc and brought it back to one of its well-received, older roots - the 'Monster of the Week' type episodes.
The first glimpses of the episode from previews and trailers gave it a very
The Girl In The Fireplace
feel about it, regarding the Clockwork-esque monsters, the focal point of the child and they way the Doctor is called in to save the day. Whilst watching it, however, the episode seemed to point much more towards another Series 2 episode -
Fear Her
. In fact, many of the episode's twists and turns were incredibly similar. Perhaps the most annoying was the child: both Chloe Webber and George are 'controlled' in some way by an external alien force and both are 'saved' by the end of it. There is a cupboard involved in both and not forgetting the climax, where the child comes to terms with their fears and saves themselves. Thus, the episode was removed from what it could have been into, controversially, a glorified
Fear Her
.
Although Gatiss did well in using other characters, Amy and Rory's subplot seemed out of place and the episode may have been better as a simple 'companion-lite' story, echoing the greatness achieved by
Midnight
. Amy and Rory did not do much to the plot, nor to the overall series' storyline, but it was refreshing to see a tiny burst of fun at times to remind the viewer that things aren't totally bleak.
Overall, whereas the story promised a lot, it lacked substance. The aesthetics were commendable, for having such a vicious yet ugly creature to deal with and the direction certainly gave the episode an extra nightmarish oomph, but unfortunately it did not deliver as well as it could have - especially in the way which everything was hastily explained about the 'Tenza'. Gatiss' first effort, The Unquiet Dead, remains his best.

6.5/10