With closing time for the Save Doctor Who Confidential petition coming up, we caught up with the person behind the campaign to discuss it and more...
What were your reasons behind the campaign?
My heart sank when I heard the news and not many shows that get axed have that effect on me like
DWC
did. I was actually surprised at how much I cared about the show. You don't know what you got till it's gone I guess. You just realise the good things it did and how sad it is to take it away from people. ALOT of people on Twitter we're complaining about the cancellation of the show on Twitter so something had to be done to amplify that annoyance, these people pay for a television licence and they have had a great show taken away from them so something needed to be done. Having seen the
Script to Screen
clip [below] I realised how terrible it actually was to cancel such a great show, a show like this reaching out to kids are very hard to come by. I just wish I had this show when I was a kid, I think I would have changed my view on television.
How have you found the support so far? Has anything shocked you?
Everyday I'm surprised at the amount of support and the amount of media coverage and the fact that Steven Moffat agrees really makes me happy.
What Steven said
in
Doctor Who Magazine
really answers your first question, he's hit the nail on the head.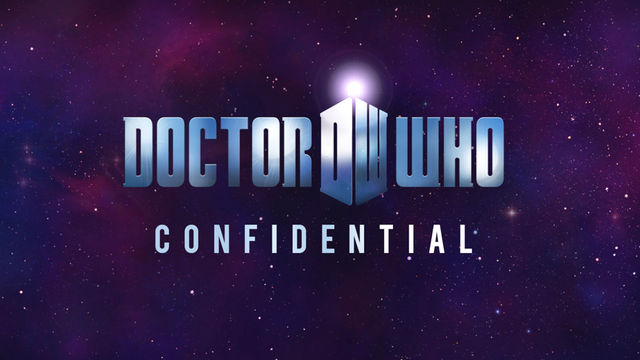 Out of all the 'behind the scenes' counterparts the BBC have created (Heroes Unmasked, Torchwood Declassified etc.), Doctor Who Confidential remains the most successful. Why do you think that is?
Well,
Doctor Who Confidential
has helped new
Doctor Who
fans out with understanding the show; most New Who fans I know told me that
DWC
helped them understand what all the fuss was about. It's also helped a lot of people decide what they want to do at college. Not many shows have an influence like this on people, it's so much more than being just about
Doctor Who
it's grown and developed into so much more than that and that is why it has lasted until now. But
Confidential
was evolving into interesting areas and reaching out to schools with the Script to Screen competition. Not many shows can say they do the same or care about people the way confidential have. This is the kind of shows that we should have on our TV screens: informative and entertaining.
If Doctor Who Confidential came back on another platform (e.g. the website only), would that suffice?
It would be great if it came back on website only, however, not everybody has the internet. A lot of people in rural areas would still lose the show so I can't help but feel it should still be on TV as it deserves that platform. I personally feel, the Red Button could be a possibility. So after
Doctor Who
you could press your red button and access the show that way.
And finally, out of the 80+ episodes and 6 series of DWC, what have been your favourite moments?
My favourite moments... David Tennant's Farewell, the introduction of the Eleventh Doctor, the story of River Song and finally the Script to Screen.
So many people say to us that they use Confidential to keep up if they have missed any episodes, so to lose that for those casual viewers will be concerning to me for one.
__
Don't forget, you can sign the petition
here
and follow Save DWC
here
.