Don't be put off by the double A-side like title! It's better than that. Much better, actually.
For parents, this might be just the thing for your kids. The two-in-one book, a new for the
Doctor Who
series, is great for keeping the little 'uns interested and page-turning. Both Trevor Baxendale and Justin Richards adopt a very good - and simple - writing style to appeal to younger fans, so this would not be recommended for older people!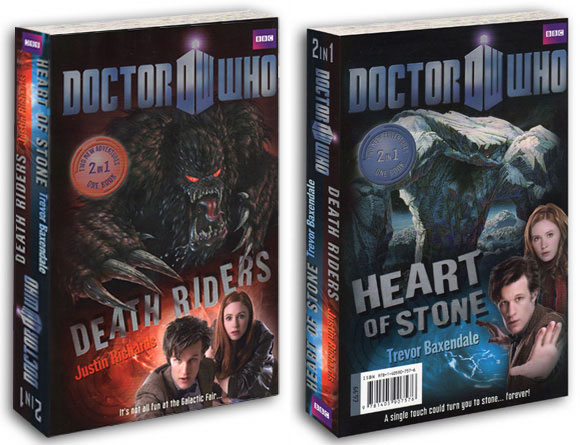 The stories themselves are perfect microcosms of the show itself, echoing the most recent series moreso than the previous ones, especially because of the 'dark' atmospheres the two stories create.
Older Planet Gallifrey readers may also be interested to know that a certain Jess makes an appearance! She (unrelated to our Jess, of course) plays the part of the real, 'down-to-earth' token characters which will have a slightly profound effect on the kids.
Planet Gallifrey rates Death Riders by Justin Richards / Heart of Stone by Trevor Baxendale
3/10 (for the adults)