Episode Location:
Earth, (Leeds?)

Aliens/Enemies:
Daleks
New Characters:
Captain Jack, Sarah-Jane, Martha, Rose, Mickey, Jackie
Gadgets Used:
Unknown
Episode Objective:
Unknown
The entire universe is in danger as the Daleks activate their masterplan. The Doctor is helpless, and even the Tardis faces destruction. The only hope lies with the Doctor's secret army of companions – but as they join forces to battle Davros himself, the prophecy declares that one of them will die.


A line that appears in episode 13 is:
"The strands are still drawing together"


And, as we know, its gonna be Daleks, Daleks, Daleks!!
Set Reports/Spoilers
(I believe that these reports fit into the finale episode, either because I've been told, or because it seems quite obvious. But REMEMBER, theres a chance I could be wrong)
Right, compared to ep12, there doesn't seem to be much filming going on outside, so its probably all a big showdown on the Crucible, or on an alien planet. The stolen planets must be important, the Doctor mentioned they were all perfectly balanced or something, so what are they being used for?
Who knows. Back to the Time Team.
So, where is everyone at this point?
Doctor, Donna, Rose, Jack
- In the TARDIS
Sarah-Jane
- About to be exterminated in her car
Gwen & Ianto
- About to be exterminated in the Hub
Martha
- At home with Project Indigo
Wilf & Sylvia
- At home
Luke
- At home
Regeneration?!
I don't know if the episode will start with the regeneration. They might try to hold it off slightly in order to build suspense.
Anyway, in terms of what I've heard, the regeneration will be a botched one:
Due to regeneration energy arching over the Doctor's hand, we are left with two Doctors running around: one Blue and one Brown suited.
If you've ever watched the Big Questions feature, you can quite clearly see Tennant in his blue suit and a different brown coat (although it does look similar) which sort of adds to the 2 Doctor's speculation.
Other rumors say that there might be something significantly different about one of the Doctors though... suggestions that have been presented are that: he only has one heart, he's not as nice, he later dies OR he later goes off with Rose into the sunset where they will be eternally happy
Of course the main question is, if this new Doctor comes from a hand, is he going to be nekked?
Auto Extermination
Well, the last time we saw Sarah-Jane, it looked like she was going to meet her fate at the wheel of her own car. However she simply can't as she's got to go and do another series of the Sarah-Jane Adventures after this.
So, someone turns up to save her. And who are these someones? Not Mickey and Jackie!?! Yes! Apparently Mickey and Jackie!
Mickey gets Sara-Jane out of the car while Jackie asks where her daughter is.
So what are they doing in this universe? Did they follow Rose through?
To the Crucible!
Jack, Rose, Donna and the Doctor are all inside the TARDIS... and theres a dead Dalek outside. But surely others will be on their way?

Well, yes, apparently they are. Three of them surround the TARDIS and state:
"Transferring TARDIS to the Crucible"


But, there are definitely some people who are aware of the TARDIS napping. Mickey, Jackie and Sarah-Jane appear on the scene shortly after the blue box disappears:





Wilf and Sylvia seem aware of this kidnapping as well:





Sylvia:

....Dad they killed him, they took him, they killed him.


Wilf:

I bet Donna's still out there, I'm telling you.
Captive
Whether on purpose (to find the Doctor and Rose) or by accident, Sarah-Jane, Mickey and Jackie all get captured and taken to the crucible.
As Sarah-Jane says, "one step closer to the Doctor" so I'm assuming they're all looking for him since: a) He's probably the only one who can help, b) Where he is, Rose probably is as well.
Jack
Well, from this tiny (and bad quality) video you can see Jack falling on the floor and bathed in red light. So I'm going to assume that he's just stepped out of the TARDIS and been hit with a MAXIMUM EXTERMINATION!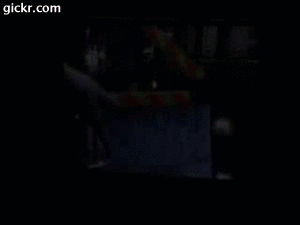 From later pictures, we know that Rose is with Jack as well, but no sign of the Doctor or Donna.
Martha
And what's happening with Martha at this point? Well, she's not going to sit at home and miss about on the action.
FRANCINE:
What are all those numbers?
MARTHA stands, starts hoisting the Indigo Project
MARTHA:
Grid reference. Now Jack's explained the base code, I know how this teleport works. I think. But you stay indoors, theres no Daleks on this street, you should be alright, just keep quiet.
And from the looks of this picture, it seems as if she's in a house. So um, her house? Harriet Jone's house? Some random new house?
Whatever house it is, it looks like its got a high-tech, hand scanner thingy, thats either this "vault" thingy thats apparently important, or some way of getting Martha to the Crucible
Oh, and this character is simply listed as "German Woman" (something to do with the Osterhagen Key perhaps?) and alongside her photo came the caption "Will this woman stop Martha?"
Reuniting
Well, considering that most of them have now been captured and taken to the Crucible, they were bound to meet up sooner or later. The Time Team have finally united!
From a recent DWM about Jack & Sarah-Jane
"There was a point when Davros appeared and I grabbed her hand, and we're looking at each other, looking and thinking, this is so surreal! We were part of history that day. We all had to take in the moment, because it will probably never happen again. And our final scene together – oh, it was beautiful."
As well as this,
a woman on a train was spotted editing a bullet-point list headed DWS4 on her laptop. Part of the document that referred to "a conversation between Mickey and Rose in Episode 13" and was about the time it took for something to recharge.


Osterhagen key


What the flip is it?!
Its apparently very relevant and plays a major part in the last two episodes.
Show Down
What happens here? Well... big showdown on the Crucible? Doctor vs Davros? Time Team vs Daleks? Utter utter madness methinks!
Is this the Earth? I think it might be... and I wonder what that strange circle is? Well, can we assume that whatever it is, the TARDIS has a nice trip down it?
And I think that Donna might still be inside, as the TARDIS falls and burns... again.
To many questions!
Oh, and I don't know what this is, but a few seconds later it blow up. Maybe something from the Crucible? Or part of the TARDIS?
So do we think that Donna has some hugely important task to do that will save the universe and stop the Daleks?
Farewell
Teej71 said he saw a farewell scene being filmed with Mickey, Jack and Martha all walking away (probably to go back to Torchwood) and leaving the Doctor alone.
But no Donna in that bit... or Rose... So this might actually happen last for all I know. And I hope he says goodbye to Sarah-Jane as well.
Beach/Bad Wolf Bay
Tomlou managed to get a few very confusing but highly highly interesting pictures... get your squeee-ness ready!
Rose Tyler on a beech?!
(and yes, it was the same beach as the one in Doomsday, but that doesn't mean it'll be the same one in the episode. Still, seems quite likely doesn't it?)
And the Doctor and Donna??!!
And to prove that they were filming together and it wasn't just pick ups or anything, You can make both Tennant and Piper out in the centre:

AND
heres something to really REALLY confuse you all...
Brown suit Doctor .............................. Blue suit Doctor!
Will this be a real goodbye? Must Rose go back to her universe? Will there be more heartbreaking and cheesy dialogue? I hope so... whatever happens, I hope so.
"You can never tell her!"
This report is from PMount (Thank you!) and takes place at The Nobles house, which was being set up during the day, and filmed at night.
According to the Who spies, there's not a lot to see filming-wise at first, just the setting up of the TARDIS and whatnot, but then things kick off and the Doctor, Donna and Wilf all appear
They rehearse and record a scene where Donna is lying on the ground. The Doctor is crouching down on the doorstep over Donna and shouts
"Help me!"
After this, Wilf appears in the doorway and shouts
"Donna!"
before he and the Doctor help her to her feet.
At this point, it is light outside but later on when the Doctor leaves, it is dark and raining. This sort of implies that the Doctor spends some amount of time inside the house.
When he finally does leave, theres no sign of Donna, just Wilf, and PMount wonderfully got quite a bit of dialogue from this bit:
[Rain is falling. the Doctor, on the porch, looks up at it]

DOCTOR:
Get a lot of this. Atmospheric disruption... Bye, Wilfred.
[The Doctor moves off. Walking back to the TARDIS in the rain, but he turns back to Wilf and calls out]


DOCTOR

:
You can never tell her!
WILF:
What about you? All those friends of yours....who have you got?...... Next time, at night, when the stars come out....I'll look up and I'll think of you....out there on your own...on her behalf....
[The DOCTOR sadly turns away, gets out key, opens the TARDIS, and goes inside]


So quite ominous and sad for an ending.. and doesn't it mean that the Doctor will be companionless for the Christmas special? There was no sign of Donna, Martha or Rose..
And heres a video that the wonderful Slittle took. It basically shows footage of everything that I've just mentioned, including a very wet DT!
Speculation
Is Harriet Jones really dead? When the Daleks shot her, why did we see the screen go blank rather than seeing her die? Might she actually be working with the Daleks and got the Time Team together for some ultimate plan?


Will there be more to the Doctor? We all know the rumors of 2 Doctor's running around... but with Caan's prophecy: "

He is coming, the three-fold man, he dances in the lonely places... the Doctor is coming

" Can we maybe assume there will be more to it?


Can the fact that Sylvester Mccoy was seen dressed like this:Perhaps mean we might get Doctor 7 returning?? The three-fold man...?


A new rumor (from a reliable source I might add) states that Donna is a Time Lady. They gave no more detail, so whether she becomes one, or is hiding via the chameleon arch is unknown. Maybe she's got something to do with the "three-fold man".


The Doctor will have to make a horrific choice on which of his companions he will leave behind to their death. This was speculated to be Donna, but from scenes that have now been seen filmed, this may not be the case.


According to Zavros, Rose Tyler dies at the end of the series. And it will be a "very Absolom Daak moment, like at the end of his first story."

And thanks to Tyrst75 I now know that Abslom's first story ends like this:
Transported to the planet Mazam which was under attack by the Daleks, he destroyed a Dalek task force single-handedly and rescued the Princess Taiyan, with whom he fell in love. Tragically, however, she was killed by a Dalek survivor that Daak had overlooked, leaving Daak grief-stricken and vowing to exterminate every Dalek in the galaxy.
(And a huge thank you to Scooty,
Brigade_leader,
Brian_Damage, Simon, tomlou,
The Doctor's Trainers, Cameron, Slittle, Jon, Mugim0e
, SpaceyGal,
Deej, IanB, and Zavros
for the info, pics & videos!)